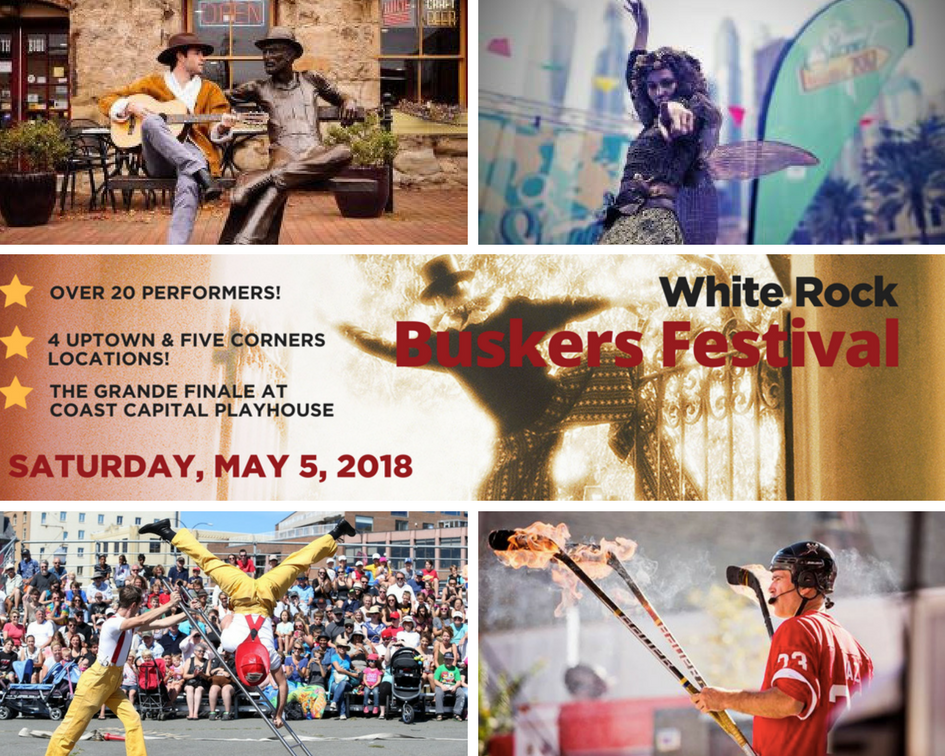 The City of White Rock will host its inaugural Buskers Festival this Saturday, May 5, 2018 Uptown and in and around Five Corners.  This curated festival will offer a high level of talent with performances that will be fun, thought provoking and innovative.  This FREE, family friendly day of performances at 4 locations will culminate in the Grand Finale, a ticketed event held at Coast Capital Playhouse.
Saturday May 5th 11-5 PM
For more information click 
HERE
!
---
Saturday May 5th from 9-4 PM at 2656 160th Street
fr more information, please click 
HERE
!
---
#whiterockrealestate #whiterockrealestateagent #bayrealty #baywestbeach #community #events