Match Your Decor
Whether your home is traditional, contemporary or shabby chic, choose a tree color and theme that fits your design. This stunning lavender flocked tree complements this living room's cool purple and navy decor.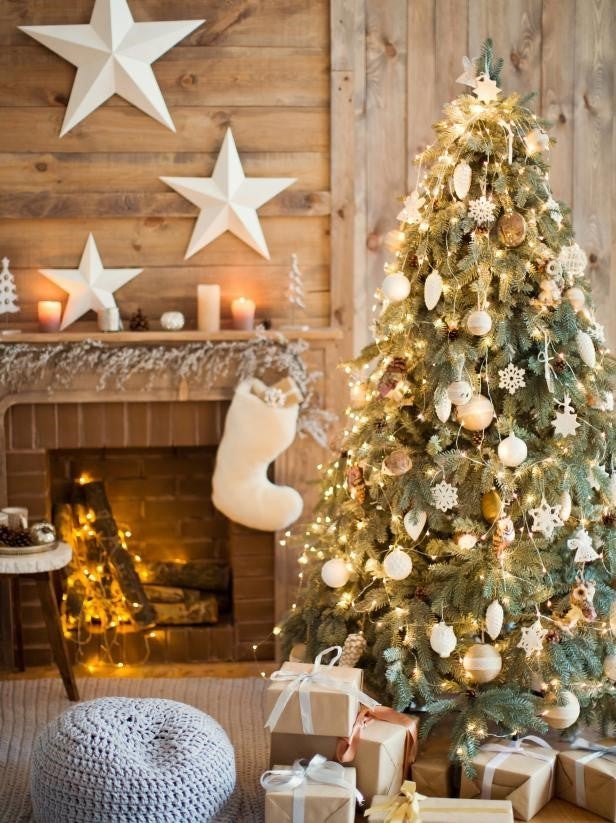 Festive Fairy Lights
This year, ditch the strenuous strands of standard twinkle lights and opt instead for softer, dainty LED fairy lights draped from the top of the tree.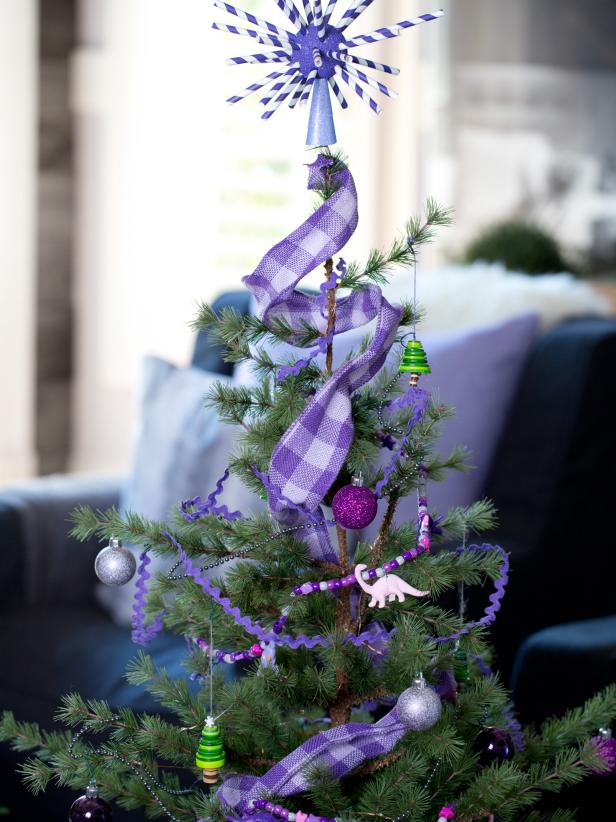 Kids' Tree
A mini tree is a great way to get the kiddos involved this Christmas. After you've finished decorating your tree, help them design a pint-sized version with leftover ornaments and garland. Or get hands-on with DIY decorations, like these button tree ornaments and straw tree topper.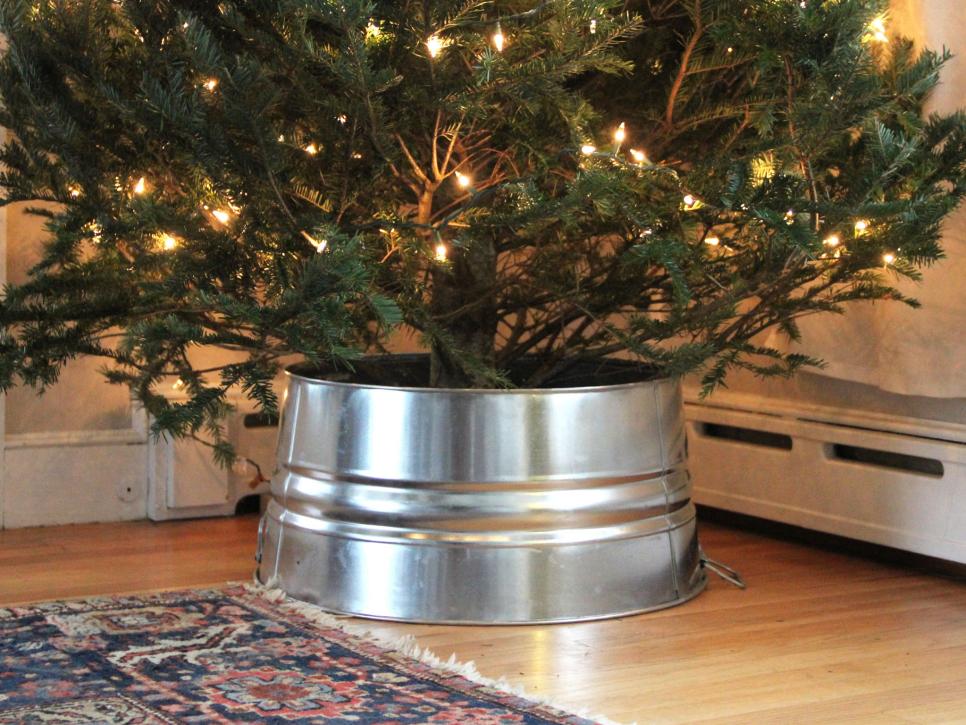 Galvanized Tree Collar
Give your tree a pretty, rustic look by upcycling an old galvanaized bucket into a chic DIY skirt!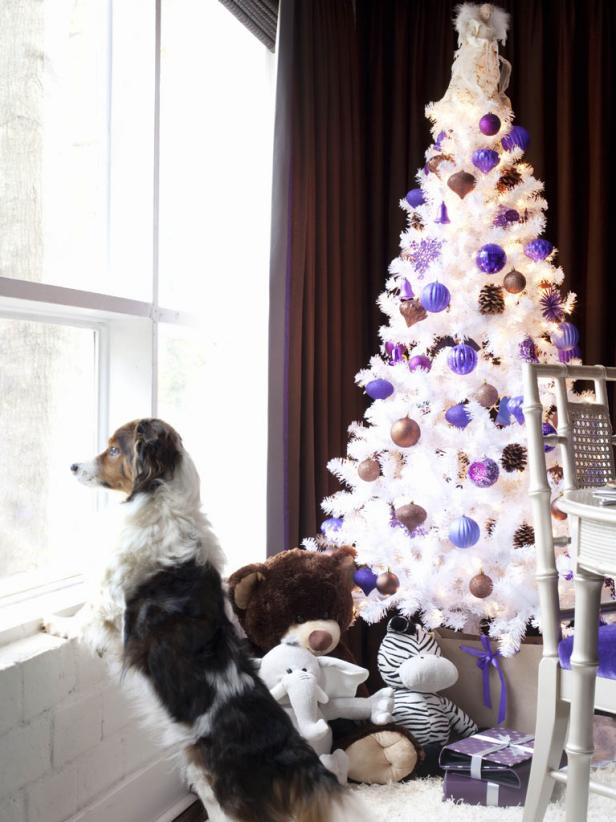 Pet Friendly
Pets LOVE to play with (read: destroy) Christmas trees. Thankfully, there are some tips you can follow to help keep your pets safe and your tree intact. Choose an artificial tree that is under six feet tall and anchor it securely to the wall or floor to avoid toppling. Use flat matte ornaments that are larger in size — they're less attractive to pets than shiny ornaments and are harder to chew on or swallow. Attach ornaments securely with twist ties and avoid hanging too many on the bottom quarter of the tree. Don't use tinsel or garland, as pets can easily entangle themselves or choke on swallowed pieces. Lastly, tape down or cover any electrical wires, and always turn the tree off when you aren't in the room.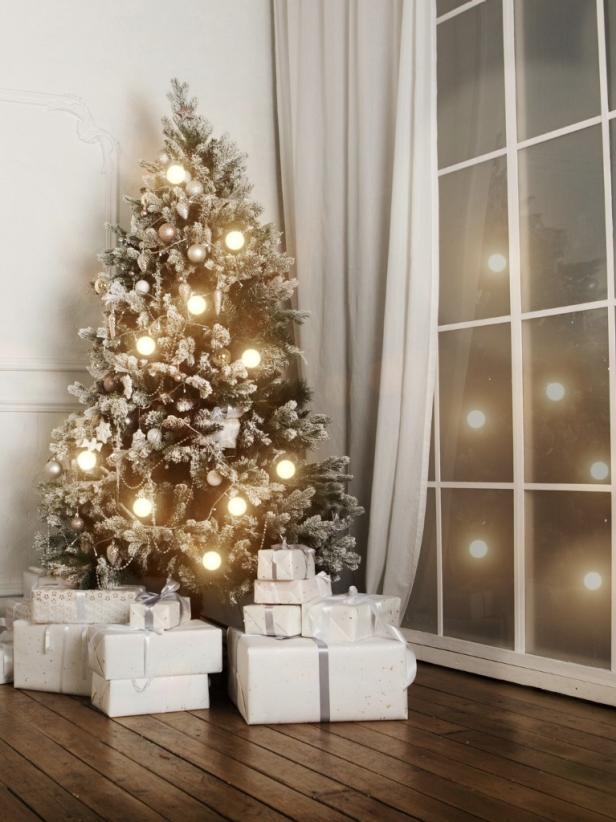 Brilliant Bulbs
Tired of untangling yards and yards of string lights? Toss the twinkle lights and up the drama with a few simple strands of oversized bulbs.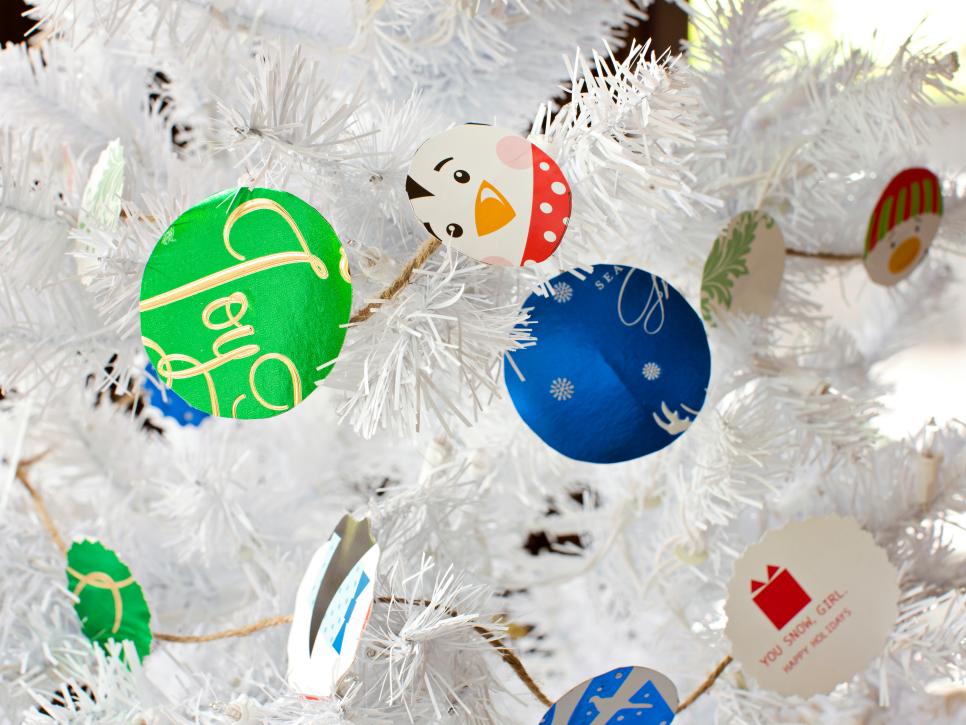 Put Holiday Cards to Good Use
Re-purpose last year's Christmas cards into a festive and meaningful tree garland.
---
For more Christmas Tree ideas you can visit our post 
HERE
!
---
#christmas #countdowntochristmas #christmastree #holiday #cheer #lights #festive #tistheseason #gifts