Shelving units from Ikea can be converted into a variety of furniture pieces that would be perfect for any home. One of our favourites is using it as a kitchen island. Wood tops, castors, legs or inserts can transform this basic unit into something beautiful and functional.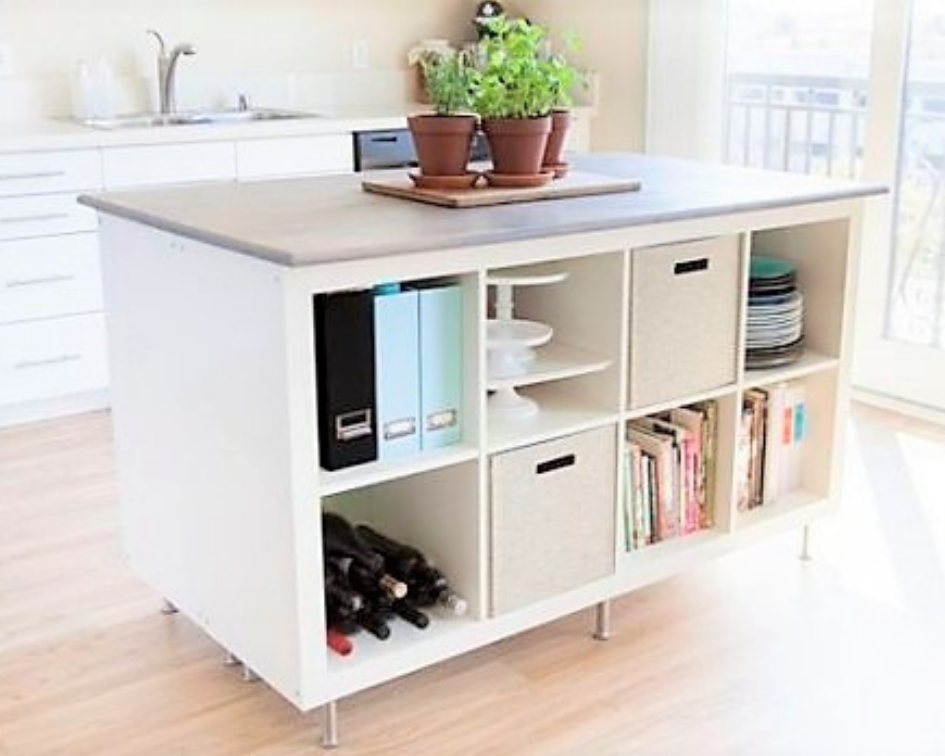 Adding a butcher block top, side railing and doors to this Kallax unit gives the kitchen extra storage, warmth and functionality.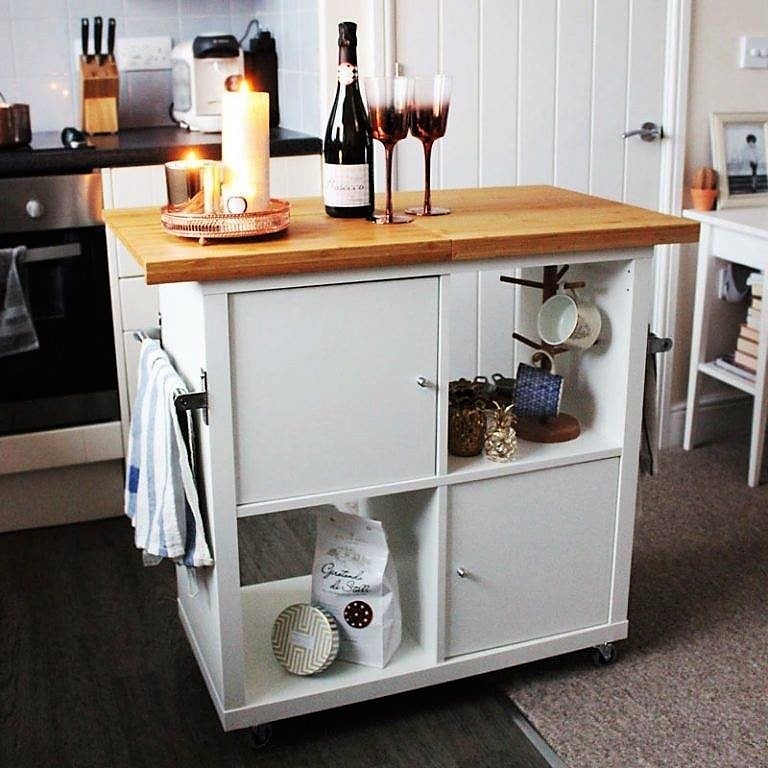 The minimal piece provides extra work space and is used for dining, and the stools fit perfectly underneath when they're not in use.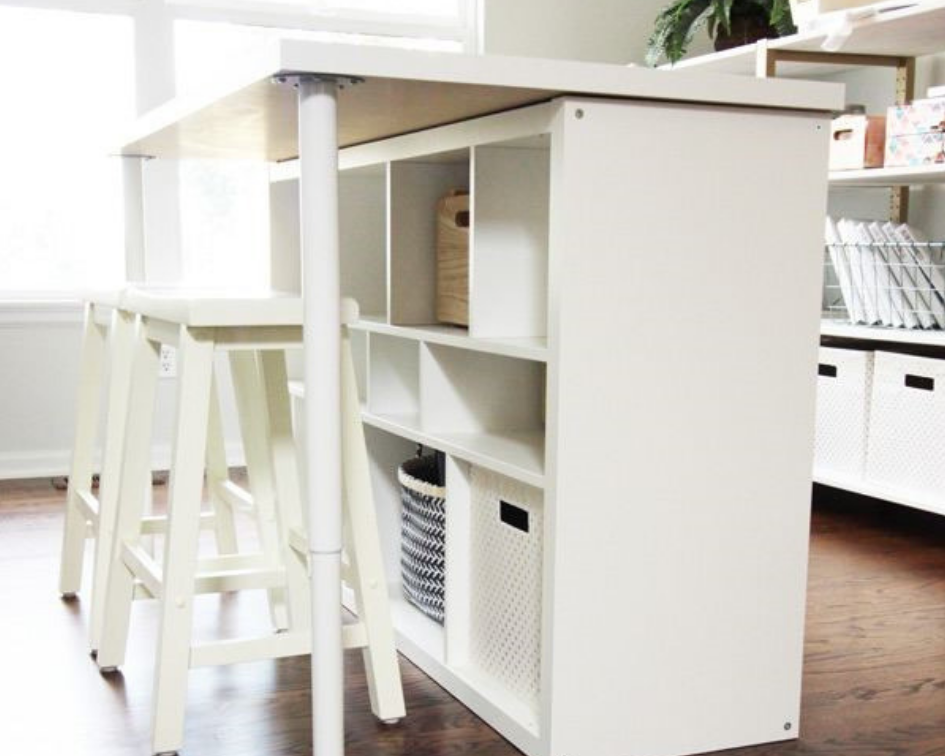 Stay tuned for other ways Ikea shelving can transform your home.