Better Homes and Garden has fabulous recipes that we agree are must-tries for February. We hope you think so too! Click on the photos to get the recipes!
---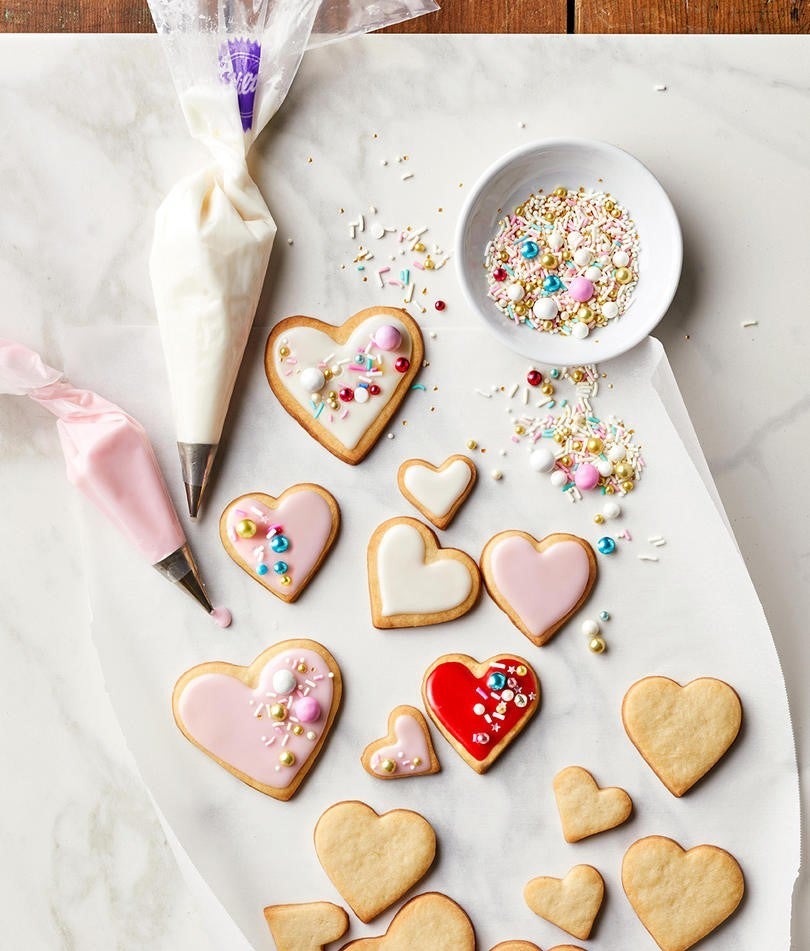 Sugar cookies are a sure thing. Frosting and sprinkles are a sure thing. Combine them and you get treats that are so pretty they could be gifts for your valentine. 
---
The heart shapes make these hand pies look like mini Valentine's Day cards. (For any other occasion, bring out other shapes of cookie cutters.) If a strawberry jam filling isn't quite romantic enough for you, spread on chocolate-hazelnut spread instead.
---
Make tonight your best taco night ever by stuffing tortillas with tender braised pork roast. The meat braises in a blend of spices, dark beer, orange juice, and chipotle peppers so it packs a powerful punch of flavor. This taco filling is juicer than usual, so double up on tortillas to savor all the sauce. Then finish them with red cabbage and a few crumbles of queso fresco. 
---
For more delicious recipes for February, see the Home and Garden Article 
HERE
!